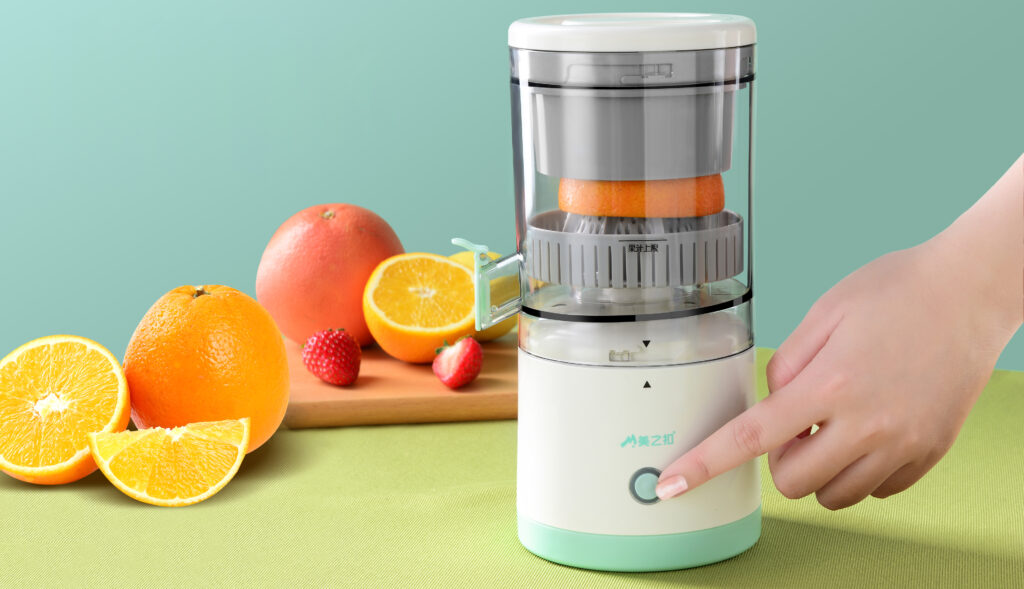 Features of this Best Orange Juicer
1. USB Rechargeable Design–Best Orange Juicer
Cordless and portable
Help you juicing anytime and anywhere
The battery can last working for 20-25 pcs oranges after fully charged
High quality lithium batteries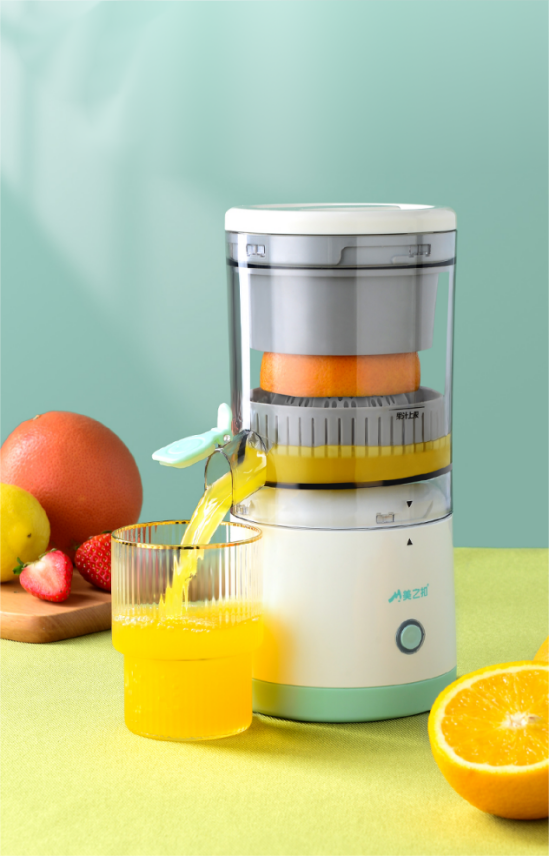 2. Easy and Convenient to use–Best Orange Juicer
No need peeling the fruit skin, just cut in half
One button to start
Automatic juicing, hands free
Bladeless, safe and reliable
With its simple one-button automatic working operation, you can quickly and easily extract fresh juice from any citrus fruit without having to peel or chop it first. Plus, the powerful and reliable motor ensures that you get a perfect juice every time. Also this juice extractor is bladeless so it's safe and reliable. Children and older people can use it with ease.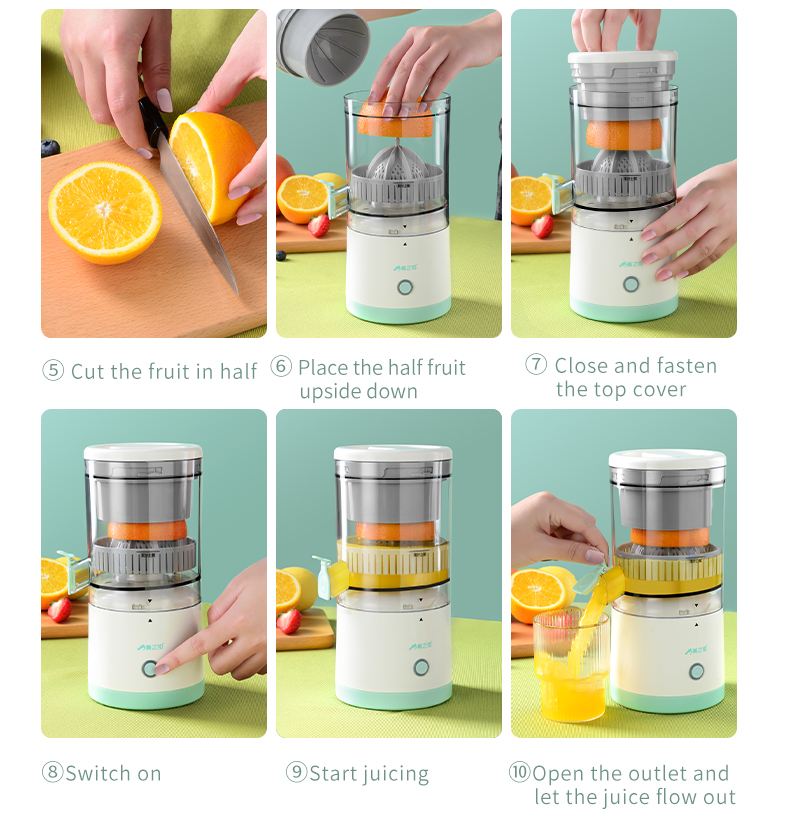 3. High Juicing Yield–Best Orange Juicer
360° all direction Squeezing
Pure juice, no residue
No waste
With 360°squeezing action, it extracts every last drop of juice from your fruits, so you can enjoy pure, delicious juice without any waste. Plus, its sleek design makes it a handy addition to any kitchen countertop.
4. Not Only Can Juice Oranges, Citrus, and Lemons–Best Orange Juicer
Apples
Pears
Pomegranates
Watermelon, grapes…
For smaller fruit like grapes, simply place the small fruit into the juicer. There is no need to cut the fruit into smaller pieces.
For medium-sized fruit like oranges, apples, pears, kiwis,etc., cut in half and place in the juicer.
For larger fruit such as grapefruit or pomegranates, cut into 4 or more pieces.
For oversized fruit like watermelon, cut into smaller pieces without the rind and place in the juicer.